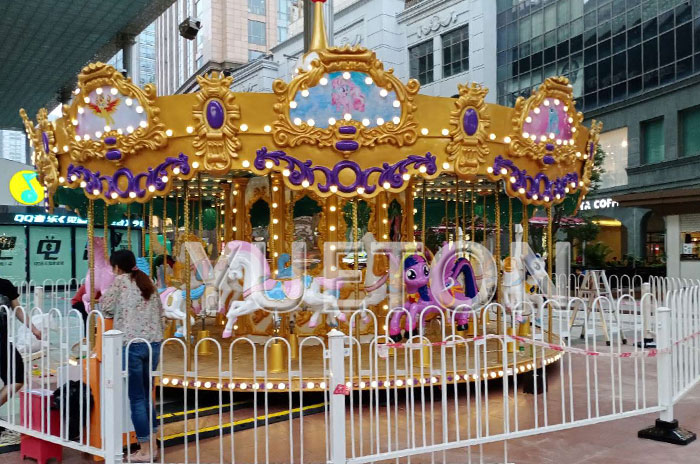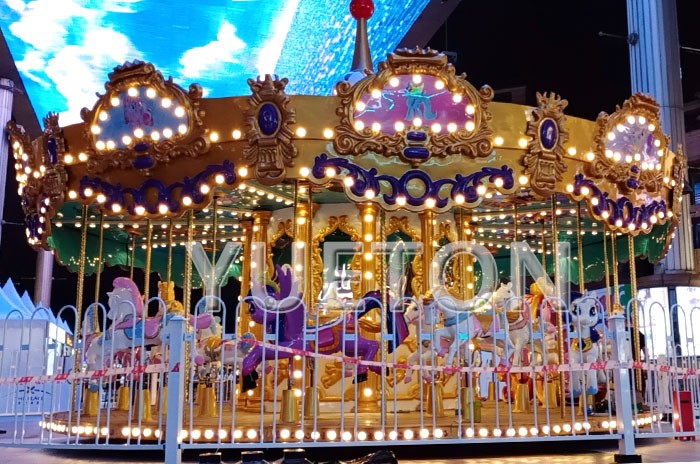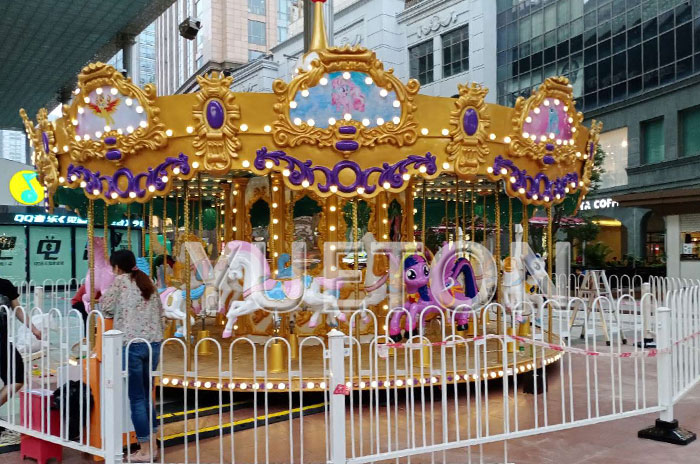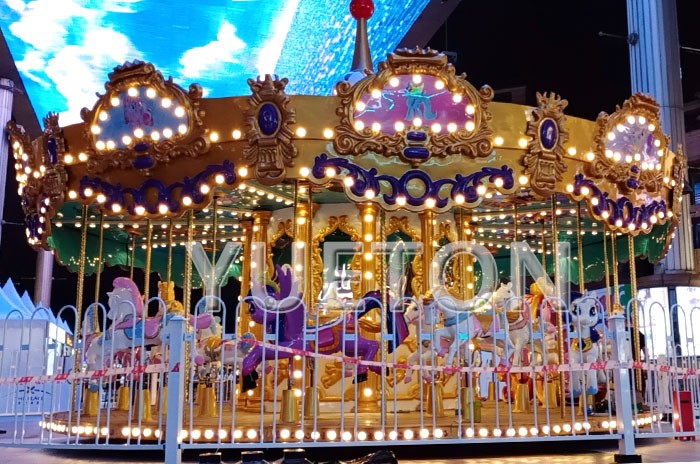 24P Carousel Horse Ride024
Product parameters
Product Name:
24P Carousel Horse Ride
Model Number:
YTW-C023
Capacity:
24P or Your Request Capacity.
Material:
FRP & Steel structure
Cover Area:
8m diameters.
Product introduction
Carousel is a kind of vertical axit rotary amusement rides. Its design comes from the horse race hall. The carousel top is kind of colorful cone-shape roof and the whole carousel body is covered by the colorful fibreglass plastic decoration. So it looks brilliant and superior.