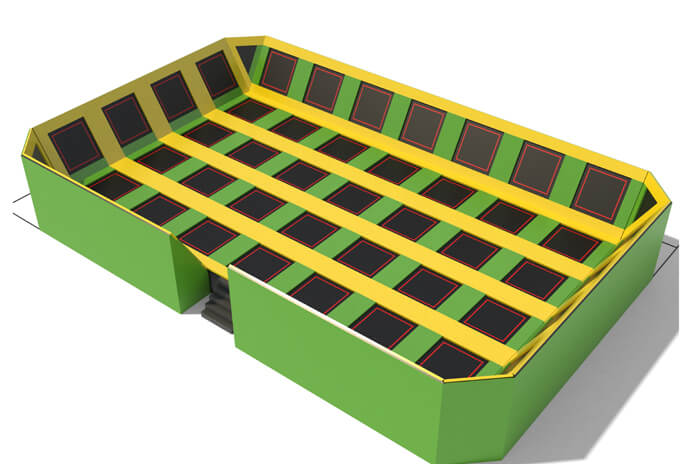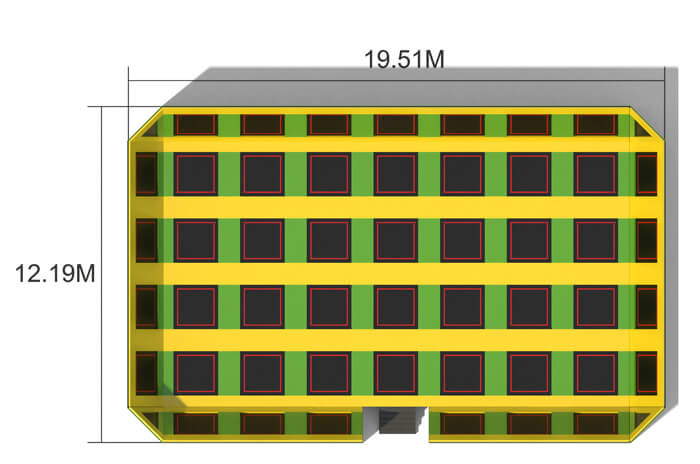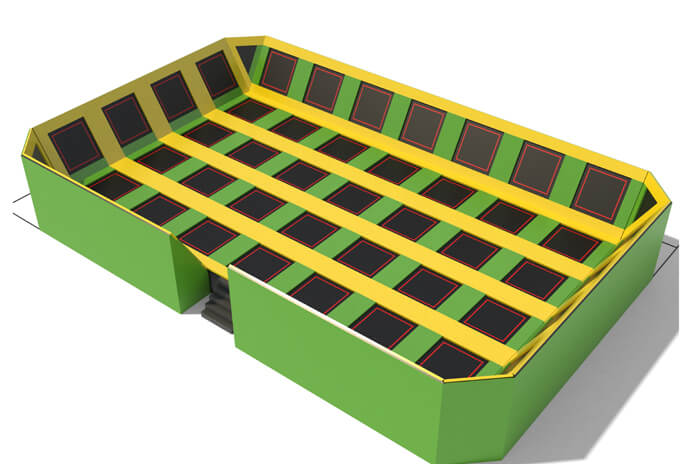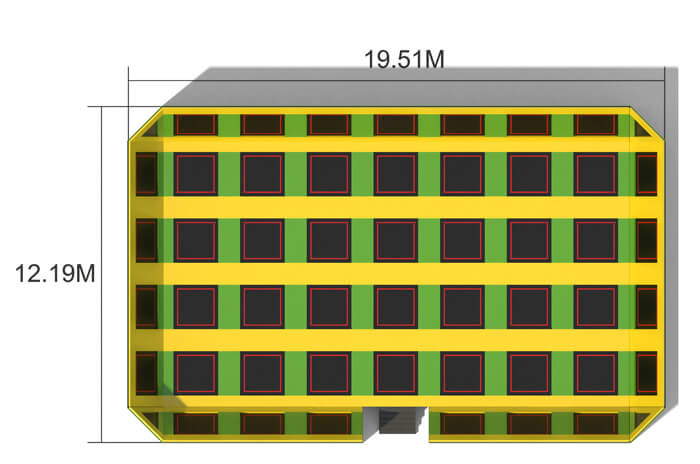 Trampoline Park003
Product parameters
Product Name:
Trampoline Park With Basketball Game.Foam Pit.
Model Number:
YTW-TP003
Capacity:
5~15sqmeters per player.
Material:
8cm*8cm*0.3mm thick steel; 21cm length spring, 7cm thick PP.
Cover Area:
20mx12mx3mH.
Package info.:
Depend on the size.
Product introduction
1. Jumping mat: imported from USA. In a criss-cross weace, fade-resistant, UV resistance, Using Vrings to attach the springs ,stronger and transfer the power of the spring better and it has 6 layers of tough stitching to attach the rings to the mat, provides maximum sturdiness, withstands hard jumping and can be used for years .

2. Foam pad: EPE, 7cm thick. closed-cell foam that will not absorb water, mildew or lose shape. The trampoline frame is manufactured from 1.5mm Rust resistant heavy duty steel and W shape legs base, It is zinc coated(hot galvanized inside and outside). It is tough and durable and will give you great confidence in your trampoline.

3. Pad: PVC(500D, 500D) fabric. The trampoline spring pad material is PVC, which is stronger and also has a better feel than PE, Extra large, wraps around the edge of the frame and over the mat, to ensure the springs are covered completely. Inner is 20mm closed-cell foam which will last longer, not absorb water, lose shape and mildew.

4. Tubes: 8cmLx4cmWx3mm thick. galvanized inside and outside.

5. Elastic rope: it is rubber inside and outside.

6. Springs: 21.5cm long, super high strength galvanized zine plated and heat tempered spring are the tapered design resists stretching, super high strength rustproof and ease of assembly.

7. Certificate: ISO &CE&TUV approval .

8. Nettings: Trampoline safety net entry with zipper and buckles. safety net secure to the legs with screw make easy to assemble . The net poles with EPE sleeves.