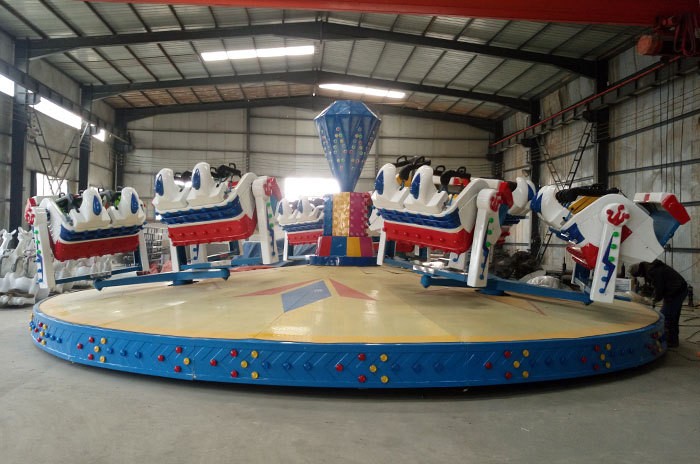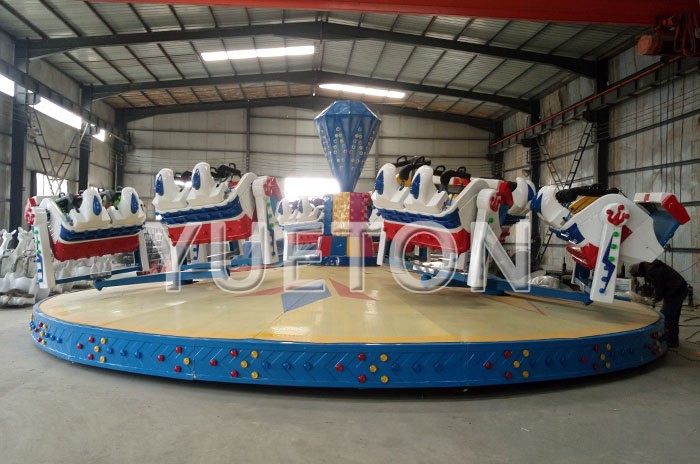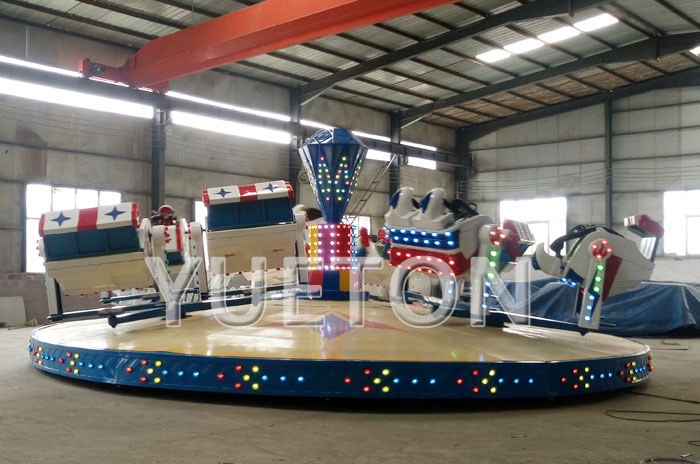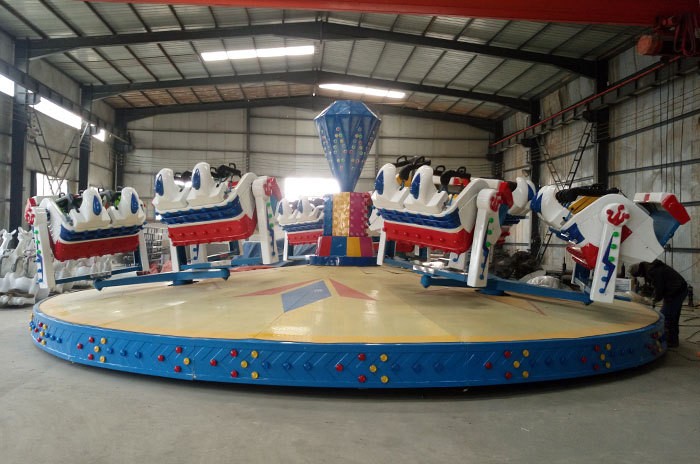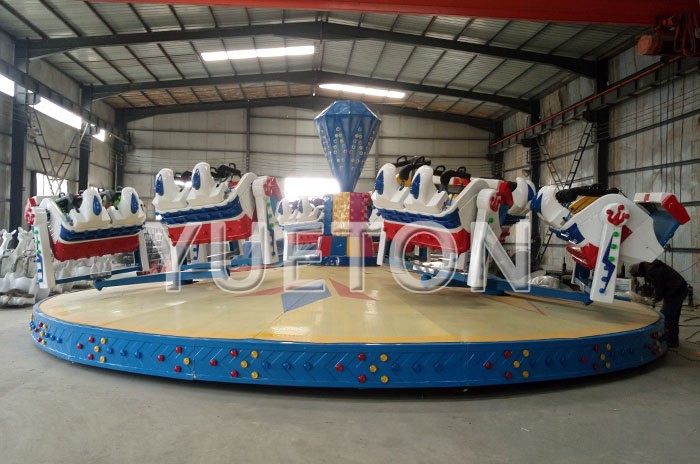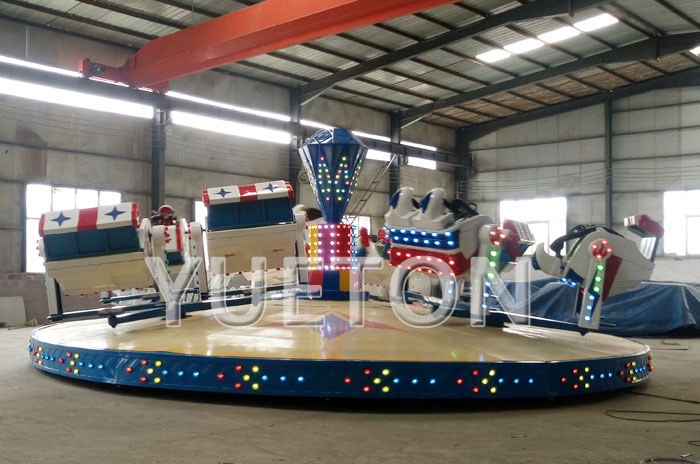 Interstellar Adventure
Product parameters
Product Name:
Interstellar Adventure|Breakdance|Amusement Park Crazy Dance
Model Number:
YTW-FR017
Capacity:
18/24 seats
Material:
FRP+Steel.
Cover Area:
10m/12m diameters.
Product introduction
Thrill park crazy dance ride is a new type amusement adventure ride, players on crazy dance go through 4 different movement at same time. Firstly, all the cabins on the turntable are revolution along with the central axis. Secondly, cabins are rotation along its own axis, thirdly, cabins are going a 360degree upside down rotation. Fast change in speed make players feeling that they are going throng an thrilling space battle, crazy dance rides is the popular crazy park rides.