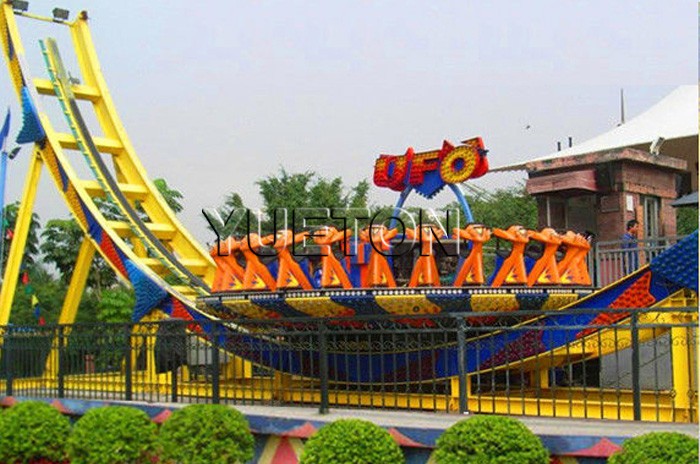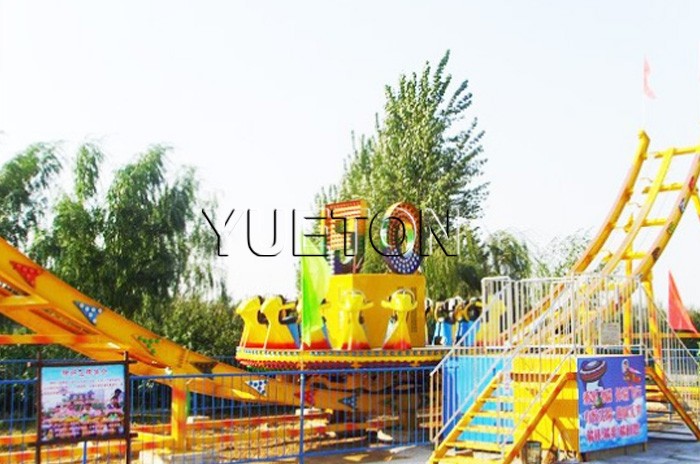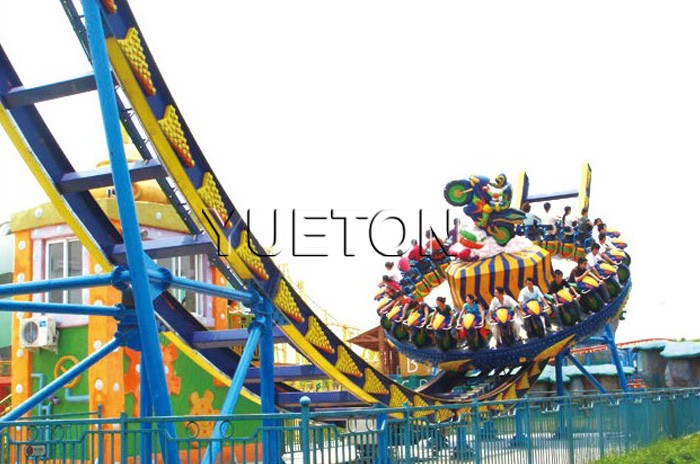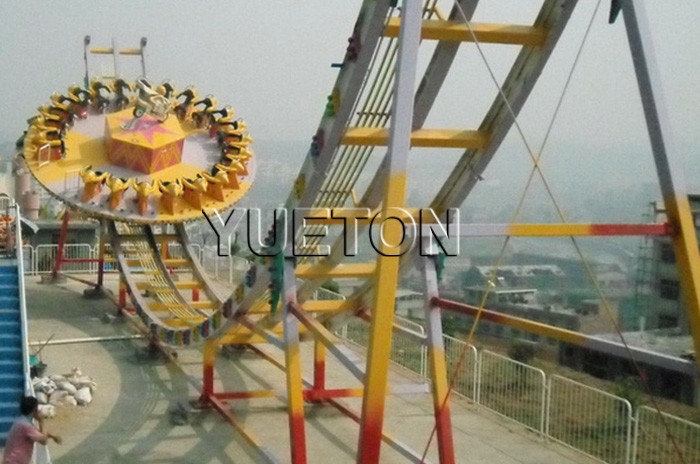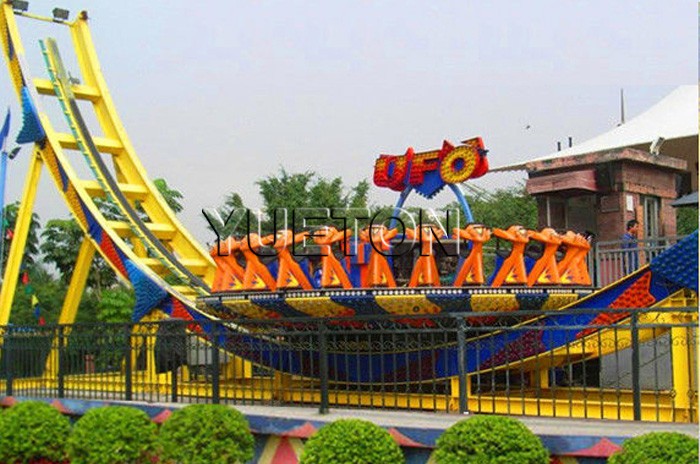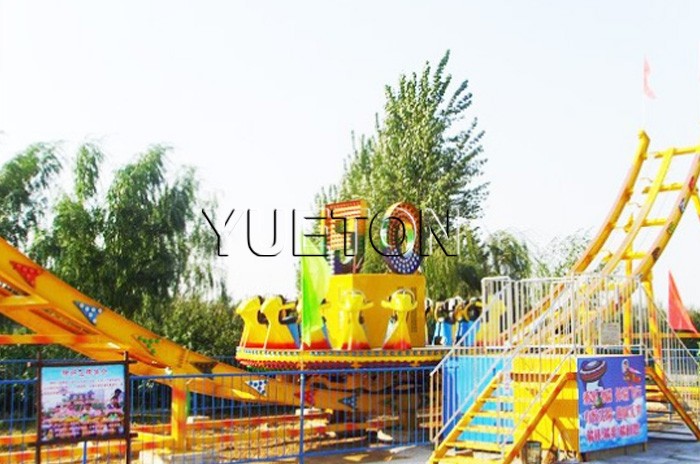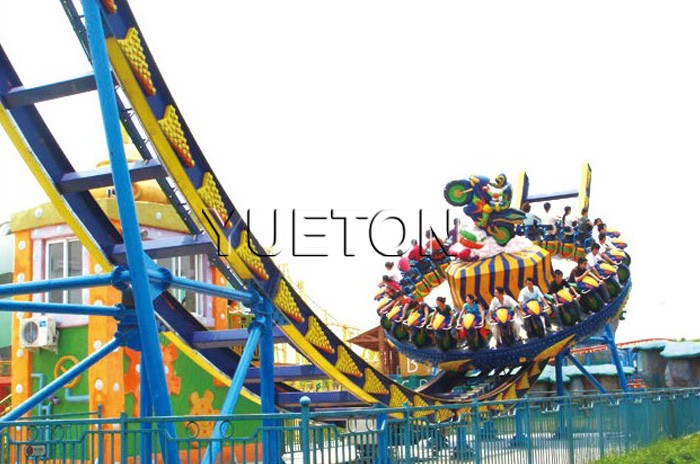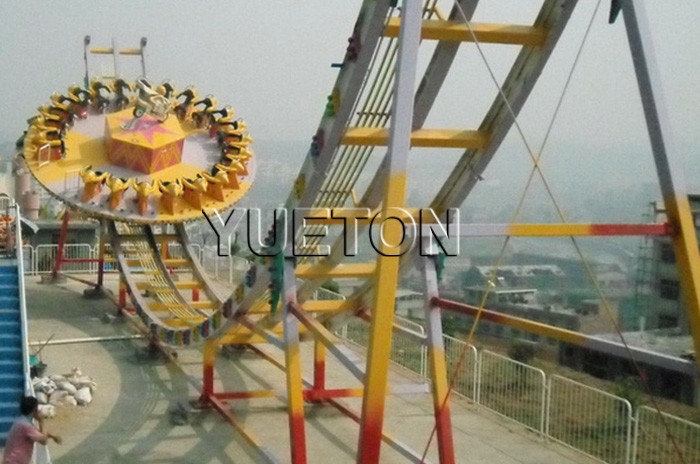 Flying UFO | Disk'O Ride
Product parameters
Product Name:
Flying UFO|Disk'O
Model Number:
YTW-TR005
Capacity:
24P
Material:
FRP & Steel structure
Cover Area:
23m*7m*9m
Package info.:
1*40ft HQ container.
Product introduction
Amusement park thrilling rides flying UFO, also called Disk' O ride, is another relatively common adventure park rides in modern park. The running way of the rides is that the giant disco running along with the rail forward and backward, in the meantime, the disco also make a 360 degree rotation.