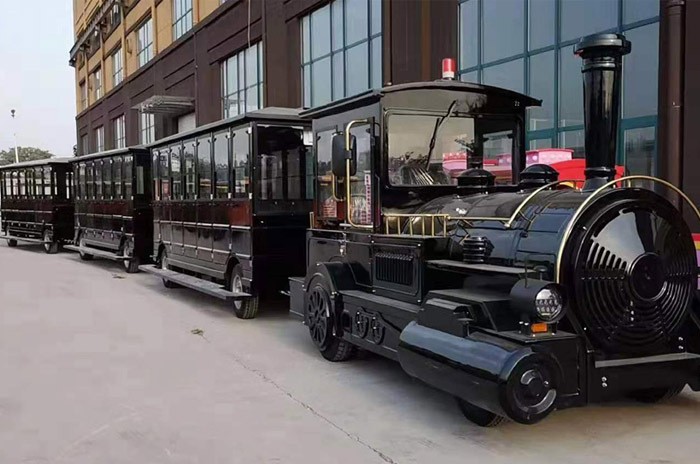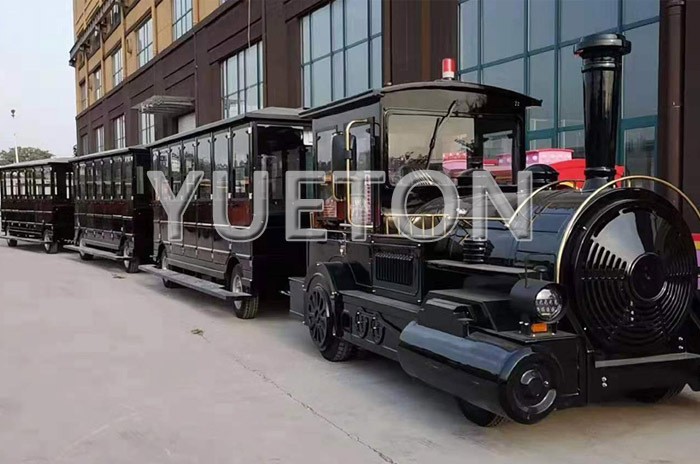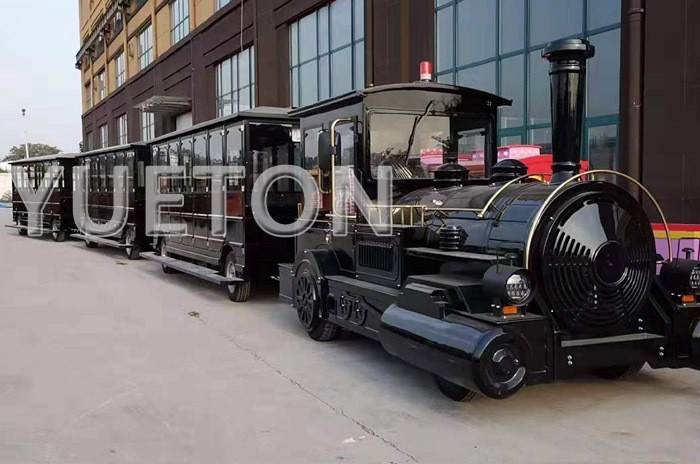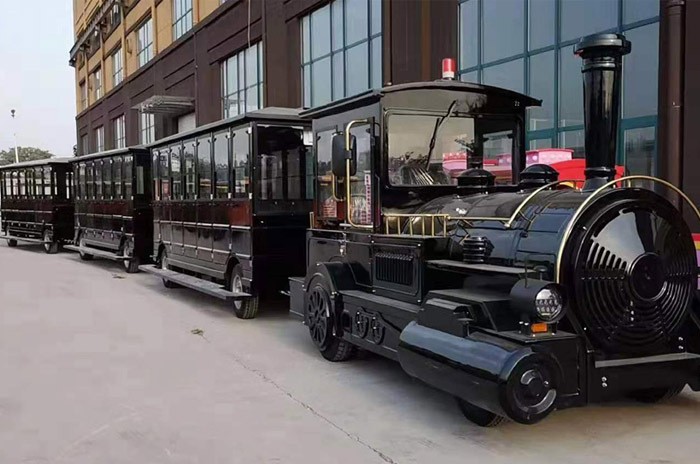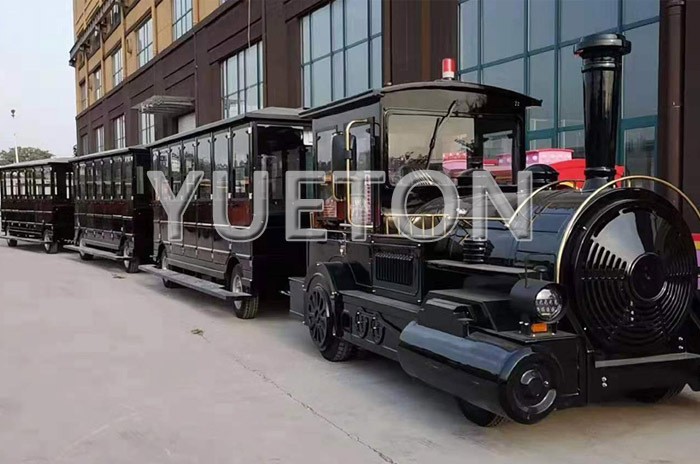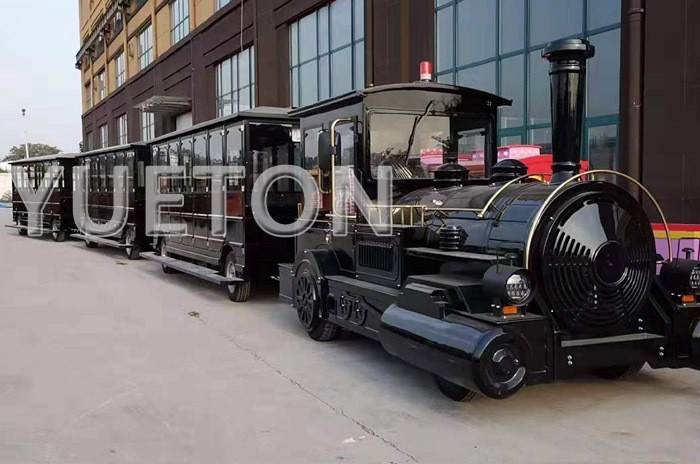 Diesel Road Trackless Train
Product parameters
Product Name:
Diesel Road Trackless Train
Model Number:
YTW-LT017
Capacity:
72p
Material:
FRP& Steel structure
Size:

Train Iocomotive: 4400*1680*2400mm.

Carriage:3950*1700*2380mm.
Product introduction
Without any pollution or emissions, this tourist trackless train is also called ferris wheel and is suitable for excursion area, walking street and park. The amusement equipment of trackless train has upgraded and is more liked by children. The shell body of car is using type of new formative technology. Cabins like a piece of art with the beautifully crafted and decorative simulation.