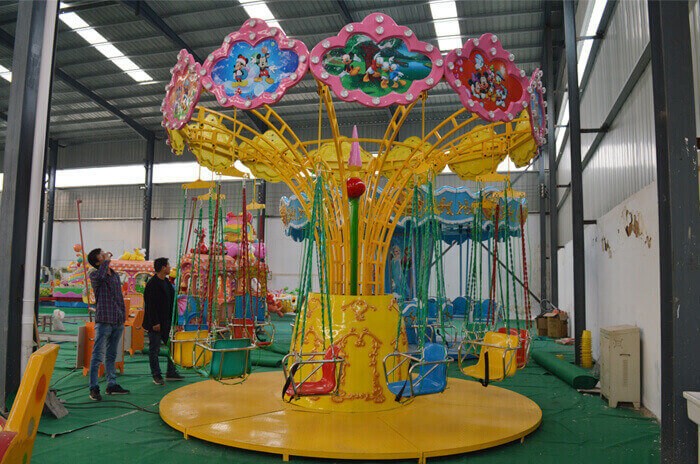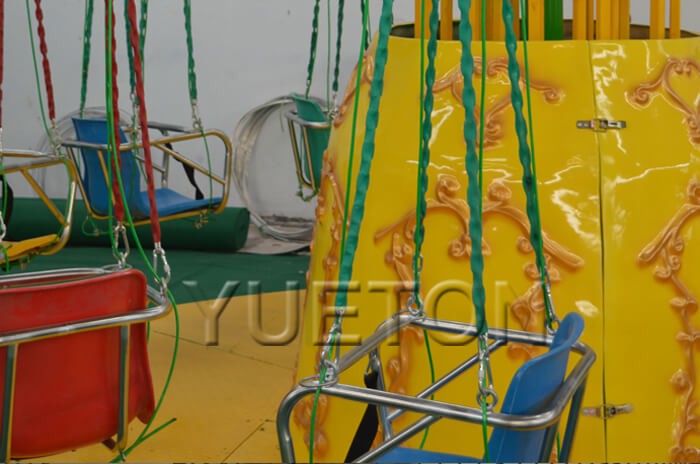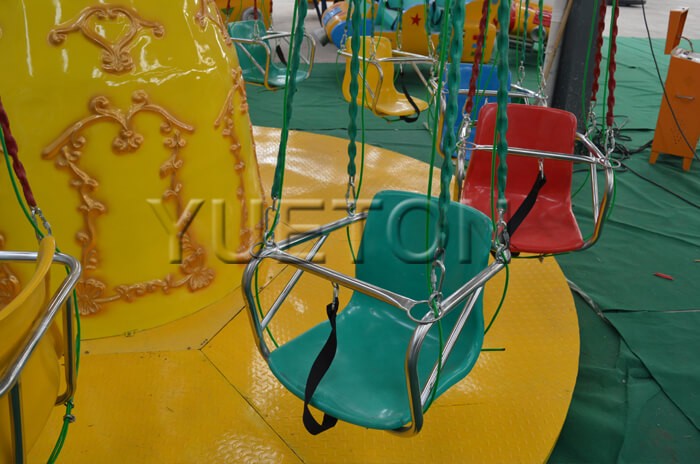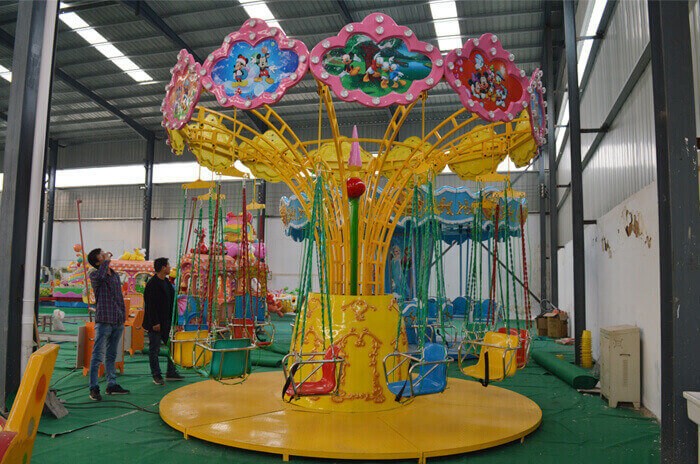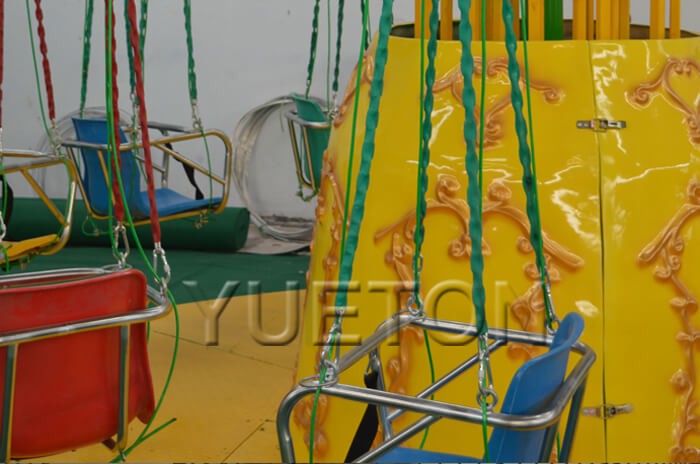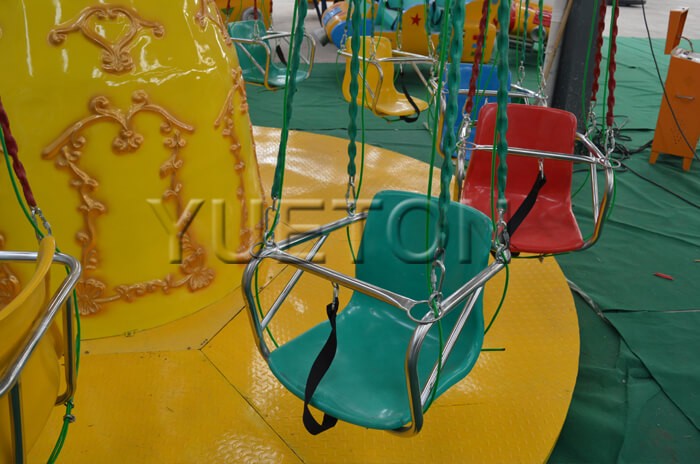 Mickey Flying Chair
Product parameters
Product Name:
Mickey Flying Chair|The Swing Ride|Chair Swing Ride|Swing Carousel
Model Number:
YTW-CS003
Capacity:
12 seats
Material:
FRP+Steel.
Cover Area:
4m diameters.
Product introduction
Simple Mickey swing flying chair ride is designed by the children safety,the seats made according to the baby trolley seats,to ensure the children can't throw out when the machine in running.The end of the chain bottom have soft cover to avoid the children injured and scratched, keep safety for the players.