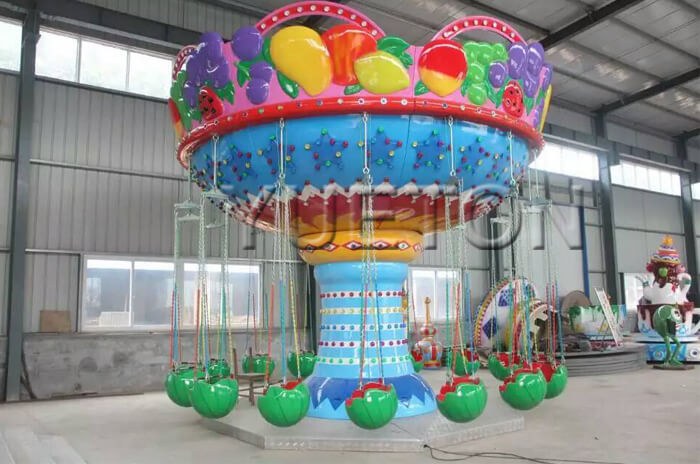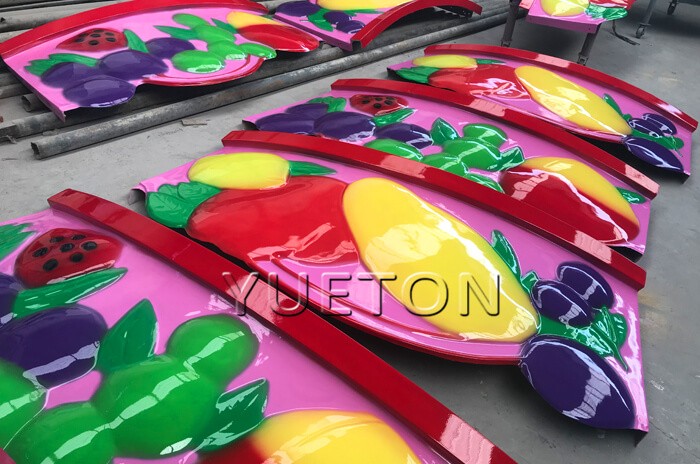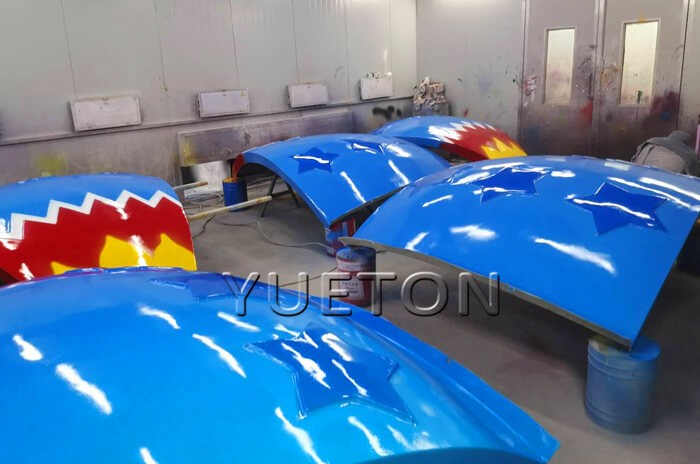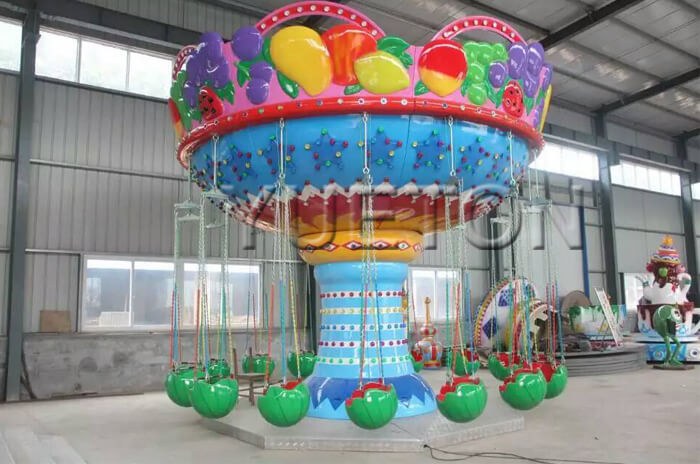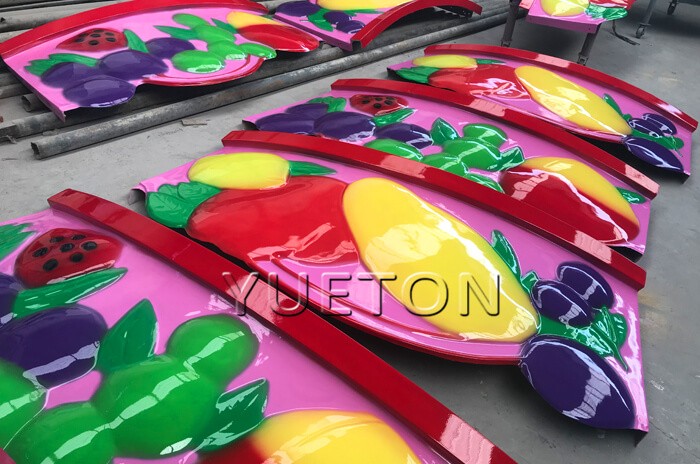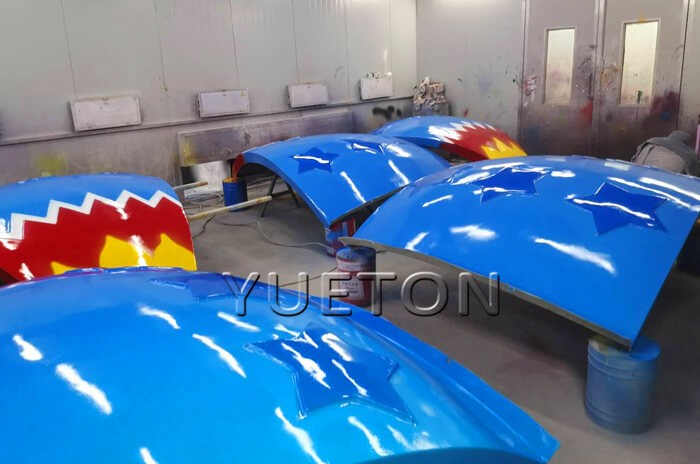 16P Watermelon Flying Chair
Product parameters
Product Name:
Watermelon Flying Chair Ride
Model Number:
YTW-CS003
Capacity:16
16 seats
Material:
FRP+Steel.
Cover Area:
10m diameters.
Product introduction
Watermelon swing carousel is the most lovely and cute swing rides, the whole shape of the rides is based on all kinds of fruit. Different shape fruits such as grape, apple and so on to decorate the top and all the cabins shaped in watermelon. Sparking LED lights are decorated in the the middle, this carnival swing rides will sure help you attractive more customers.