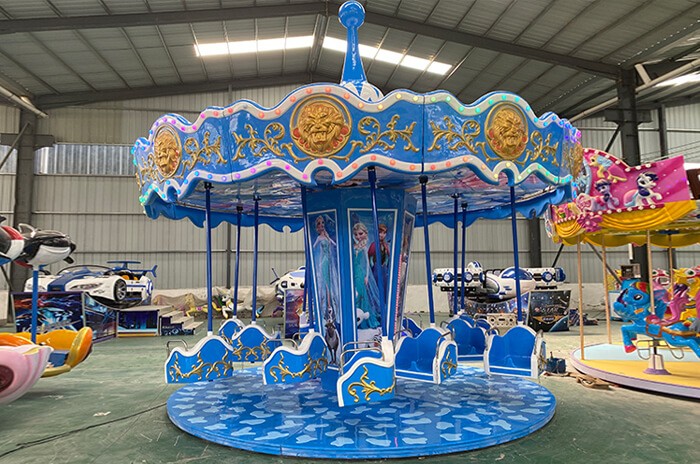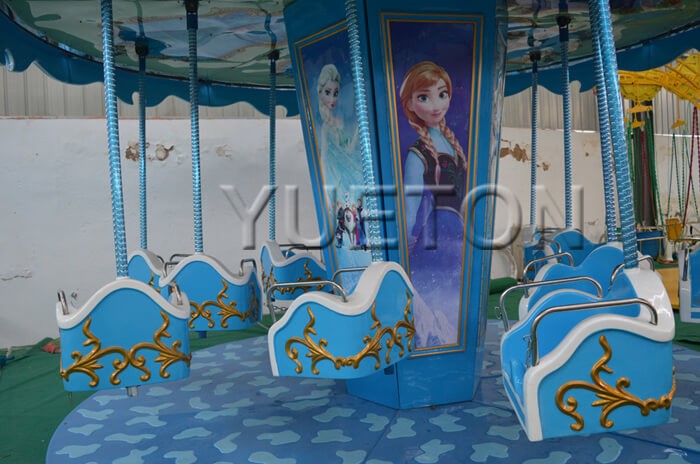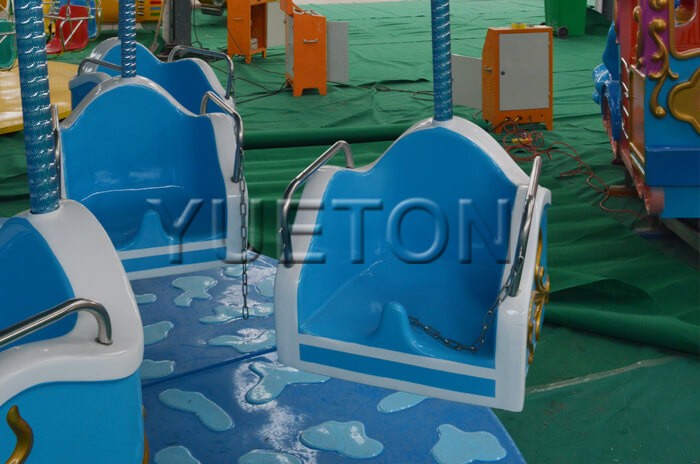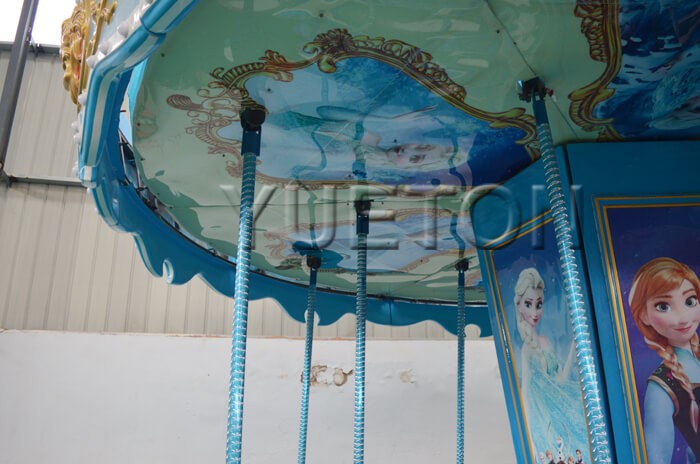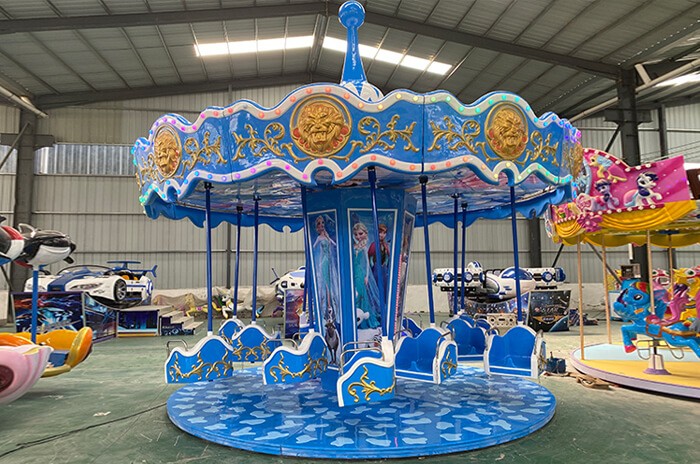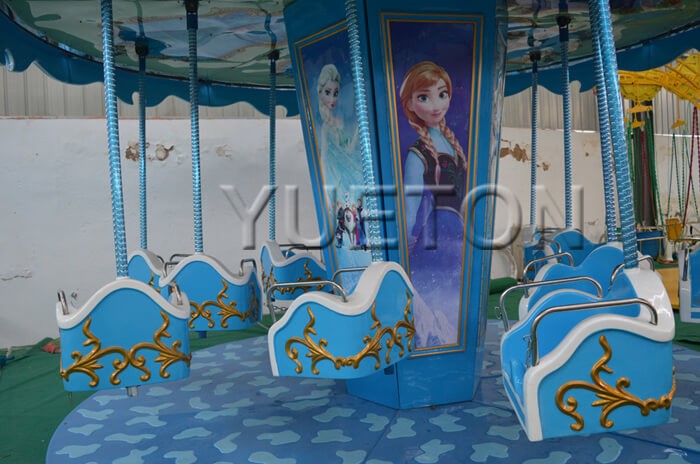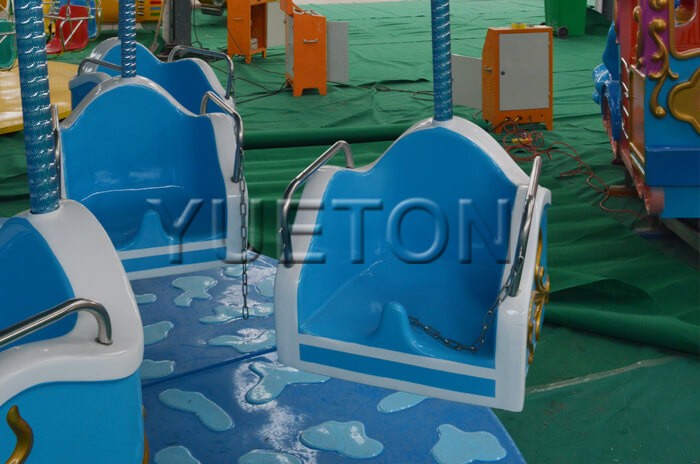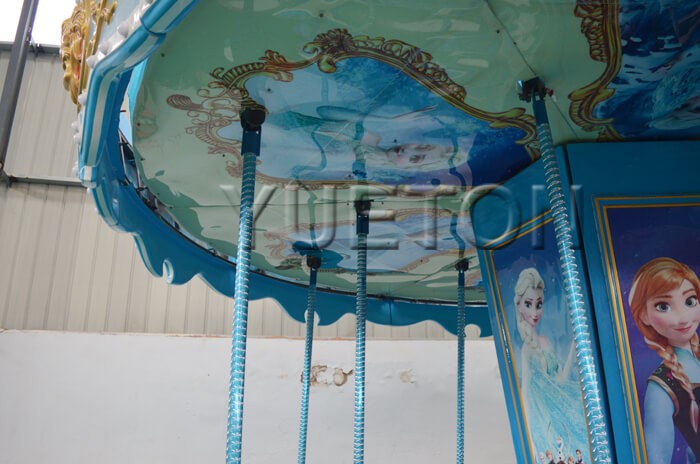 European Style Flying Chair
Product parameters
Product Name:
European Style Flying Chair|The Swing Ride|Chair Swing Ride|Swing Carousel
Model Number:
YTW-CS004
Capacity:
12 seats
Material:
FRP+Steel.
Cover Area:
8m diameters.
Product introduction
Flying chair is classic attractions in the market, because of its simple and beautiful movement. Passengers are simply seated on the chairs and have sensation to fly around the ride. Kids and adults run this ride and enjoy beautiful European style theme and decoration.