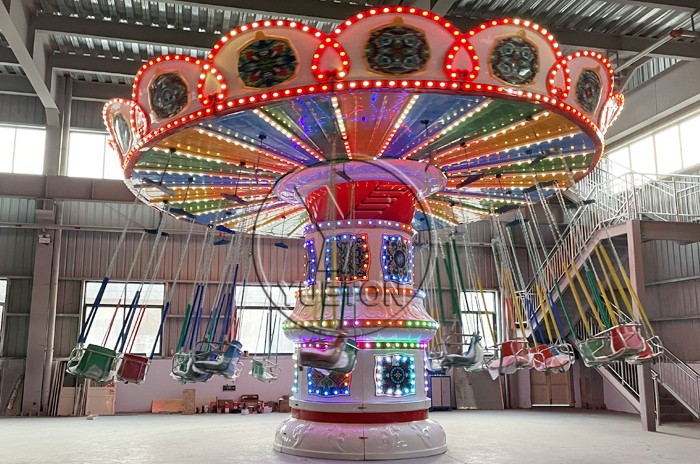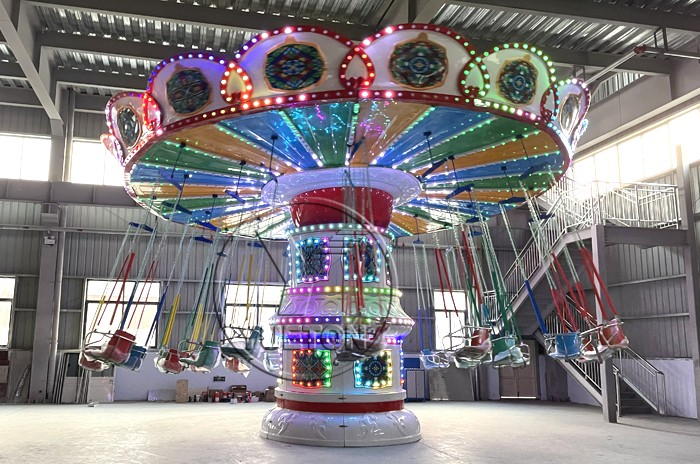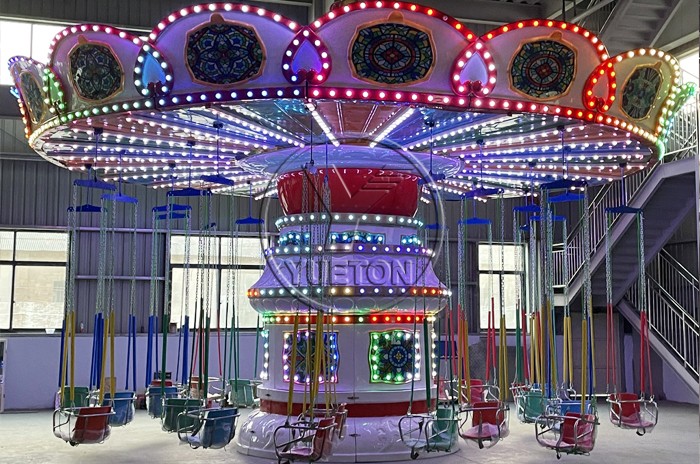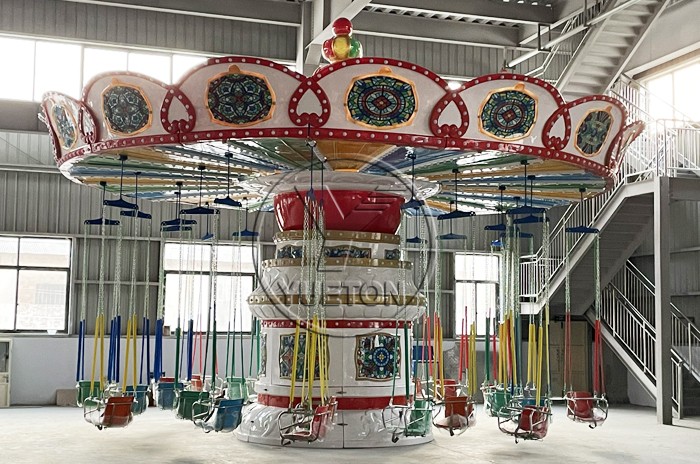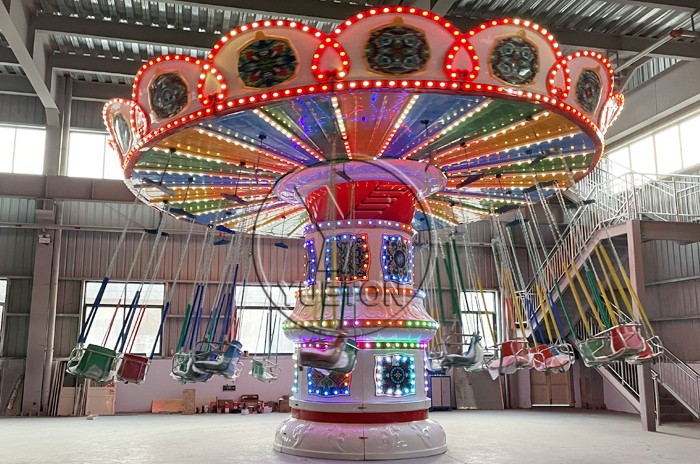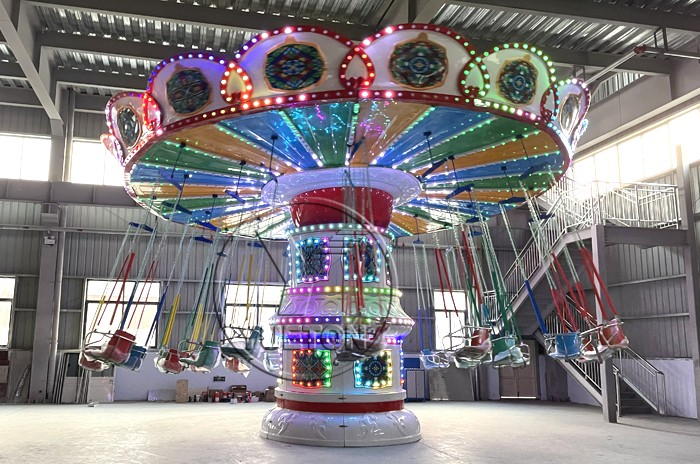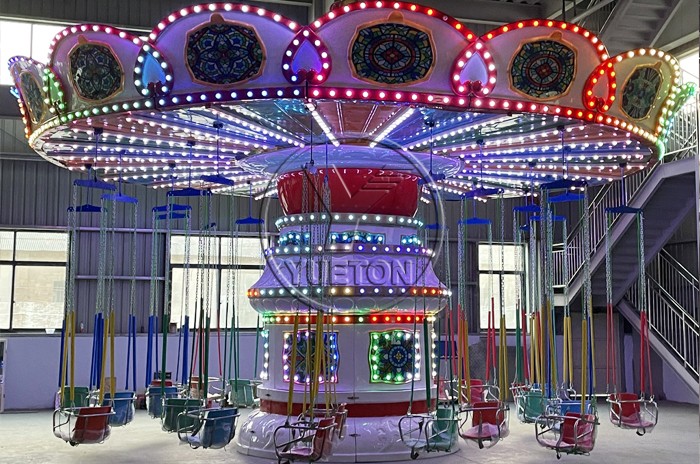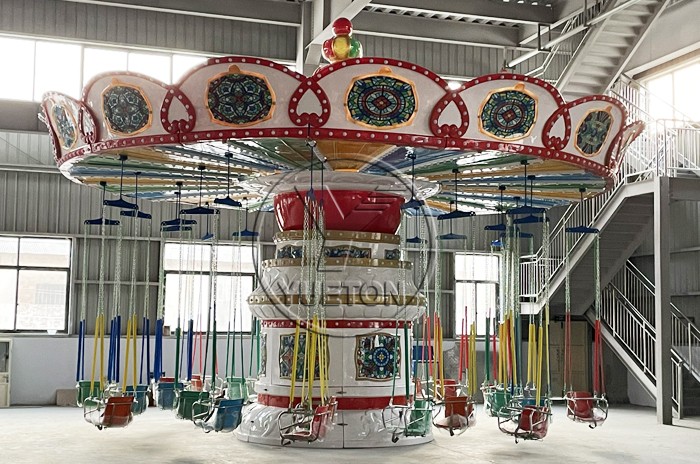 24 Seats Flying Chair
Product parameters
Product Name:
The Swing Ride|Chair Swing Ride|Swing Carousel
Model Number:
YTW-CS001
Capacity:
24 seats
Material:
FRP+Steel
Cover Area:
14m diameters.
Product introduction
This flying chair is a luxury swing chair ride, not only decorated with hundreds of color LED lights, but also with the shaking head and raise up function. When the rides start running, chair are swing and spin around, the rides head shaking and lift up. You are welcomed to required video and some more detail photos for references.