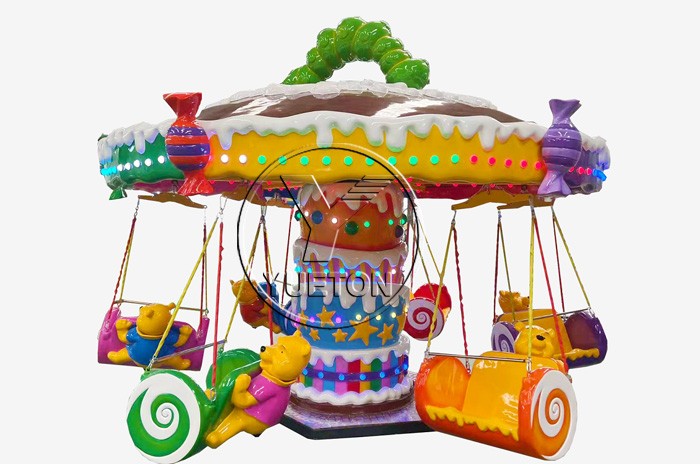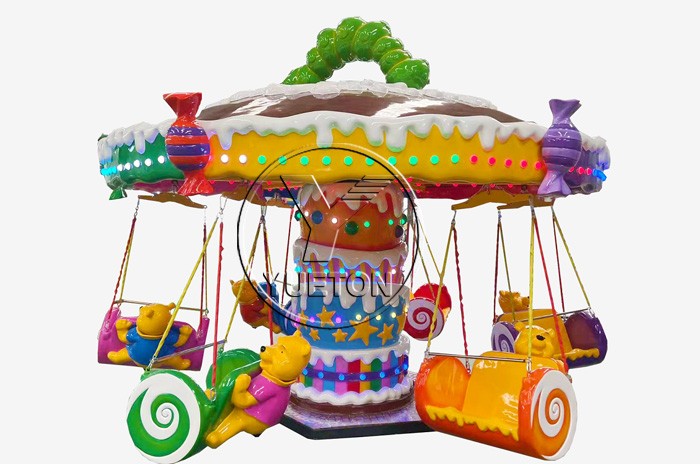 Bear Flying Chair
Product parameters
Product Name:
Bear Flying Chair Ride
Model Number:
YTW-CS012
Capacity:16
12 seats
Material:
FRP+Steel.
Cover Area:
6m diameters.
Product introduction
Flying chair is one of the most popular amusement equipment in amusement parks. Bring a joyful atmosphere to children and adults.Rider are simply seated on the chair, and the ride moves in an oscillating wave-like motion, which can give the riders the sensation to fly around the ride.