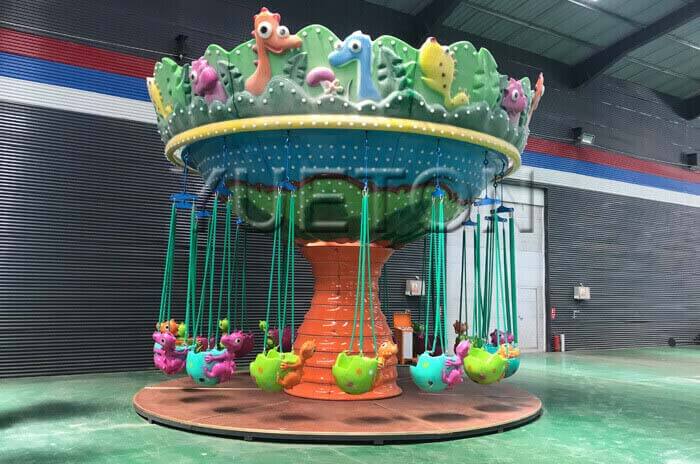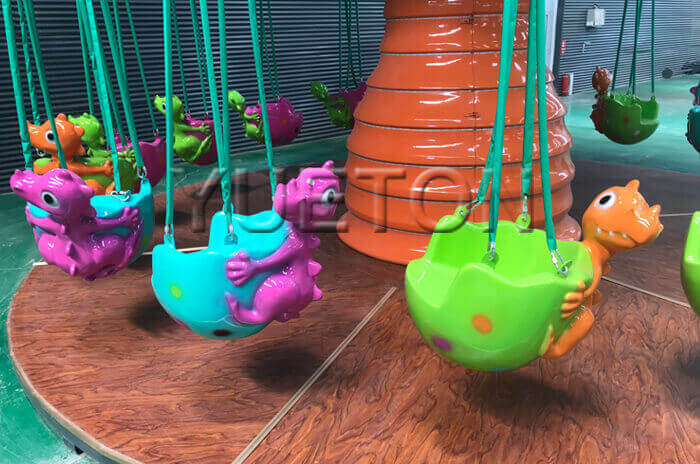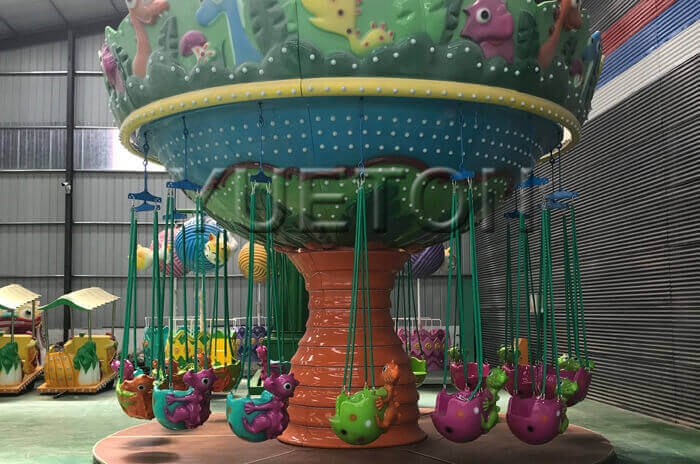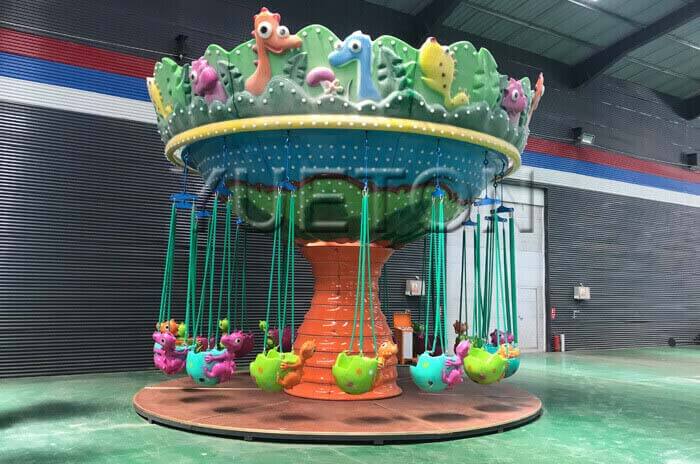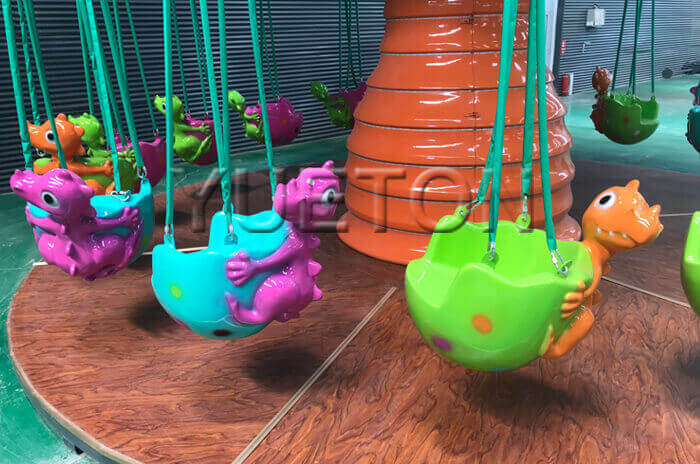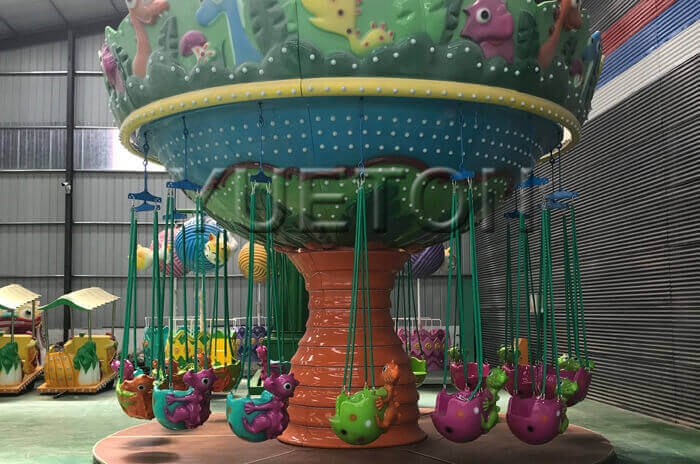 Dinosaur Flying Chair
Product parameters
Product Name:
Dinosaur Flying Chair|The Swing Ride|Chair Swing Ride|Swing Carousel
Model Number:
YTW-CS002
Capacity:
16 seats
Material:
FRP+Steel.
Cover Area:
6.5m diameters.
Product introduction
The Dinosaur Flying Chair is a classic ride that is popular for its sleek looks and stimulating forms of play. This small dinosaur flying chair is more suitable for children to play, the speed of rotation is adjustable.